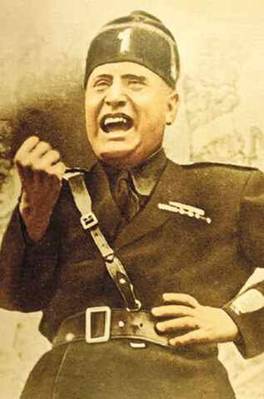 Websites
The official record of legislation enacted by the government of Italy:
Documenti Diplomatici Italiani
This series documents Italian foreign affairs. It is based on material from the Archivio Storico Diplomatico del Ministero degli Affari Esteri. It is arranged chronologically in subseries covering 1861 to the 1950's, and is still in progress.
Fascism in Mussolini's Own Words
Archivio Centralle dello Stato (Italy)
The Age of Dictatorship: Europe 1918-1989 - Mussolini This video explains the devastating effects of the First World War on Europe, and goes on to focus on Italy, where a recently introduced democratic political system disintegrated, giving way to the Fascist dictatorship of Mussolini in the 1920's.