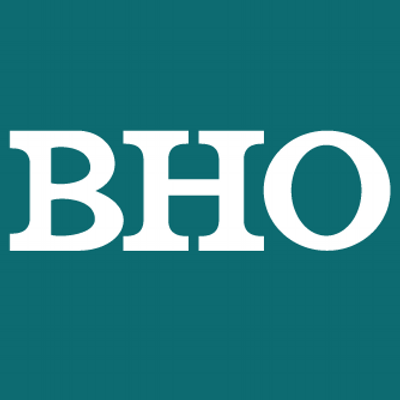 British History Online is the digital library containing some of the core printed primary and secondary sources for the medieval and modern history of the British Isles. Created by the Institute of Historical Research and the History of Parliament Trust, it aims to support academic and personal users around the world in their learning, teaching and research.
Early English Books Online (EEBO)
Early English Books Online (EEBO) features page images of almost every work printed in the British Isles and North America, as well as works in English printed elsewhere from 1470-1700. Over 200 libraries worldwide have contributed to EEBO. From the first book printed in English through to the ages of Spenser, Shakespeare and of the English Civil War, EEBO's content draws on authoritative and respected short-title catalogues of the period and features a substantial number of text transcriptions specially created for the product.
British Pathé is considered to be the finest newsreel archive in the world and is a treasure trove of 85,000 films unrivalled in their historical and cultural significance. Spanning the years from 1896 to 1978, the collection includes footage from around the globe of major events, famous faces, fashion trends, travel, science and culture. Over the last 50 years, this material has been used extensively by broadcasters, production companies, corporations, publishers, teachers and museums, among many others.
Folger's Digital Image Collection
The Folger's Digital image collection on LUNA offers online access to over 100,000 images from the Folger Shakespeare Library collection, including books, theater memorabilia, manuscripts, art, and more. Images are available in high resolution and users can show multiple images side-by-side, zoom in and out to see fine detail, view cataloging information when available, export images, and construct permanent URLs linking back to their favorite items or searches.
Connected Histories: British Sources, 1500-1900
Connected Histories brings together a range of digital resources related to early modern and nineteenth century Britain with a single federated search that allows sophisticated searching of names, places and dates. We have produced this short video guide to introduce you to the key features.
The Old Bailey Proceedings Online
The Old Bailey Proceedings Online makes available a fully searchable, digitised collection of all surviving editions of the Old Bailey Proceedings from 1674 to 1913, and of the Ordinary of Newgate's Accounts between 1676 and 1772. It allows access to over 197,000 trials and biographical details of approximately 2,500 men and women executed at Tyburn, free of charge for non-commercial use. In addition to the text, accessible through both keyword and structured searching, this website provides digital images of all 190,000 original pages of the Proceedings, 4,000 pages of Ordinary's Accounts, advice on methods of searching this resource, information on the historical and legal background to the Old Bailey court and its Proceedings, and descriptions of published and manuscript materials relating to the trials covered. Contemporary maps, and images have also been provided.
London Lives makes available, in a fully digitised and searchable form, a wide range of primary sources about eighteenth-century London, with a particular focus on plebeian Londoners. This resource includes over 240,000 manuscript and printed pages from eight London archives and is supplemented by fifteen datasets created by other projects. It provides access to historical records containing over 3.35 million name instances. Facilities are provided to allow users to link together records relating to the same individual, and to compile biographies of the best documented individuals.
English Broadside Ballad Archive
Making broadside ballads of the seventeenth century fully accessible as texts, art, music, and cultural records. EBBA is the most ambitious project to date of the Early Modern Center in the English Department at the University of California, Santa Barbara.
A web-based edition of early seventeenth-century political poetry from manuscript sources. It brings into the public domain over 350 poems, many of which have never before been published.
Victoria & Albert Museum Digital Collections
From ancient Chinese ceramics to Alexander McQueen evening dresses, take an incredible journey through 5000 years of human creativity with our online collections.
Browse the digitized collections of the National Archives. Approximately 5% of the total archival holdings has been digitized. One collection of potential interest would be the State Papers, which includes primary documents pertaining to British political and diplomatic history.
The British Cartoon Archive is dedicated to the history of British cartooning over the last two hundred years. The BCA holds the artwork for over 200,000 British editorial, socio-political, and pocket cartoons, supported by large collections of comic strips, newspaper cuttings, books and magazines. The BCA is located in Canterbury at the University of Kent and is part of Special Collections & Archives in the Templeman Library. The BCA regularly curates exhibitions of material and loans artwork nationally and internationally to other galleries.
Wellcome Library Digital Collections
The Library's digital collections cover a wide variety of topics, including asylums, food, sex and sexual health, genetics, public health and war. Published books, pamphlets, archives, posters, photographs, and film and sound recordings are completely free to view. Digitised materials are released under a variety of Creative Commons non-commercial, attribution and Public Domain licenses.